---
Complete the Online Registration today to open an online account!
Once we approve your credit, you will have full access to pricing and ordering.
Contact us at 800.399.4236 or via email at Sales for account information.

Receive a $50 gift card and a free Stack Tester's t-shirt
with your first online order of $500 or more!
---
ORDERING INSTRUCTIONS:
Renting stack test equipment is quick and easy - here's how:

Step 1:
Use the Rent/Buy menu to find your rental equipment By EPA Method, By Category or By Parameter.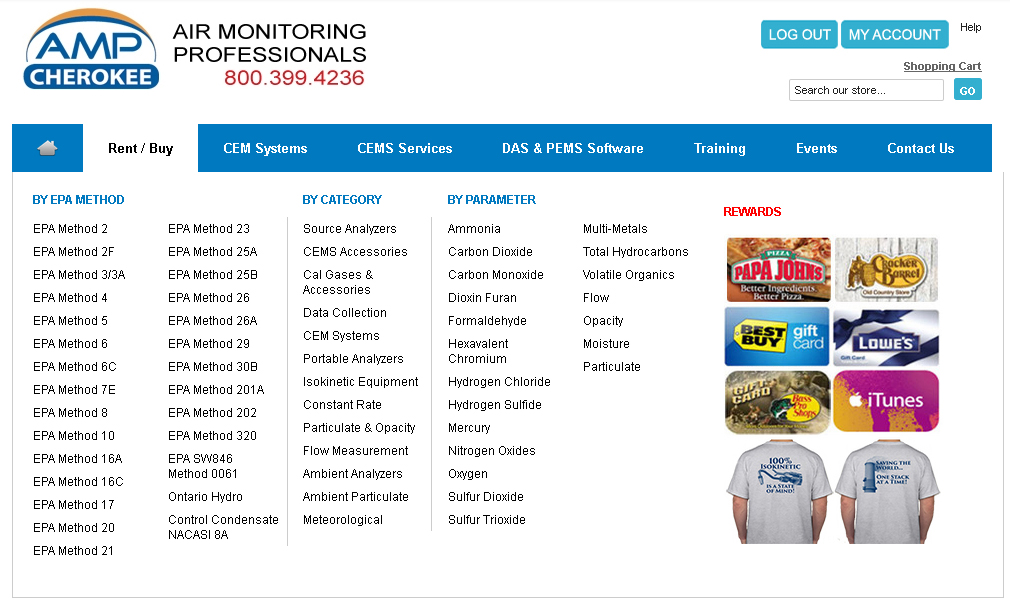 Step 2:
Enter your Order Reference, Rental Start & End Dates, and add items to your Cart - all on the same page!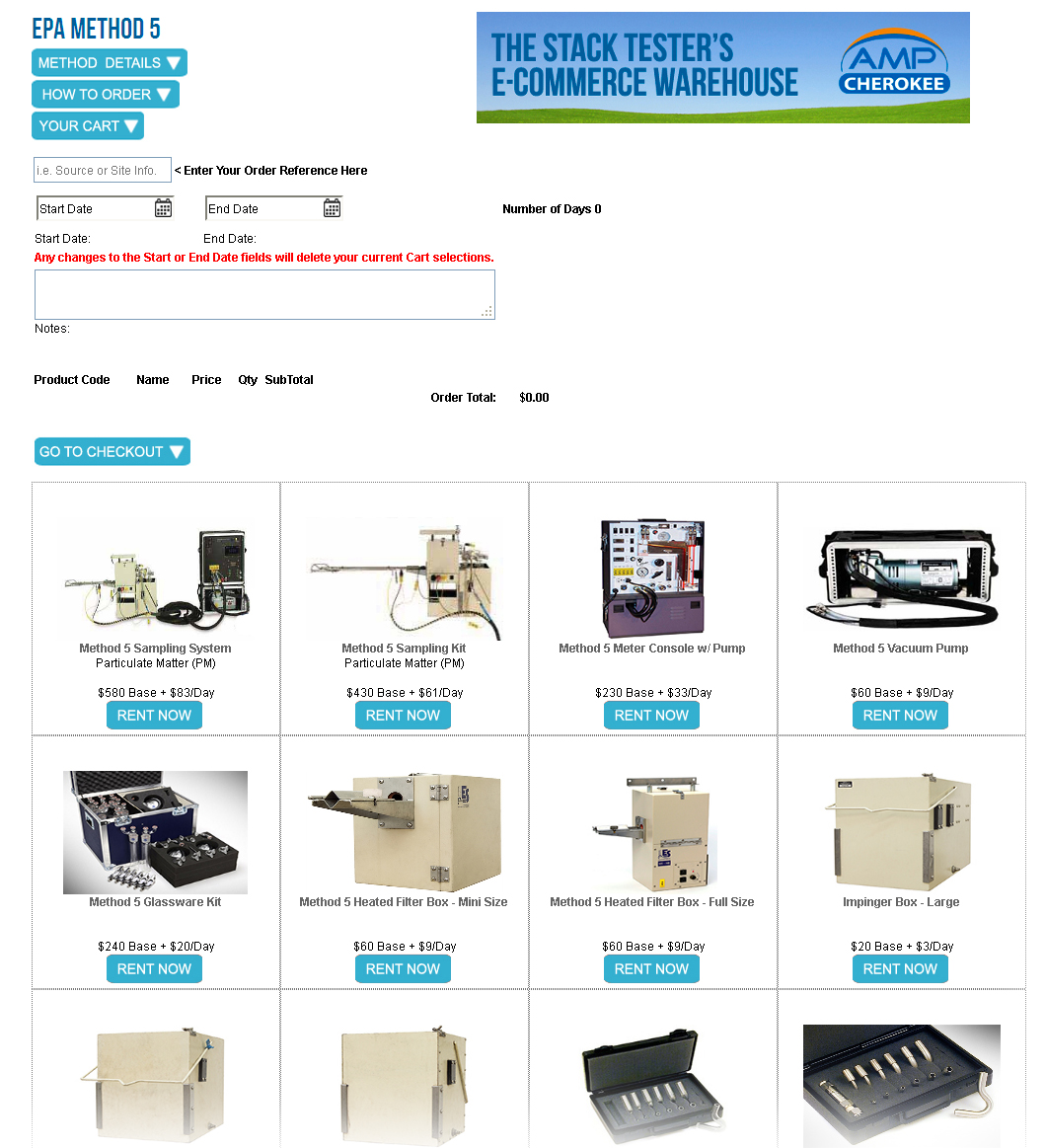 Step 3:
Click Go To Checkout and fill in your Shipping Destination.
Click the Submit Order button.
You're done!
You will receive an email copy of your Order Request.
AMP-Cherokee will respond promptly with availability and total rental costs.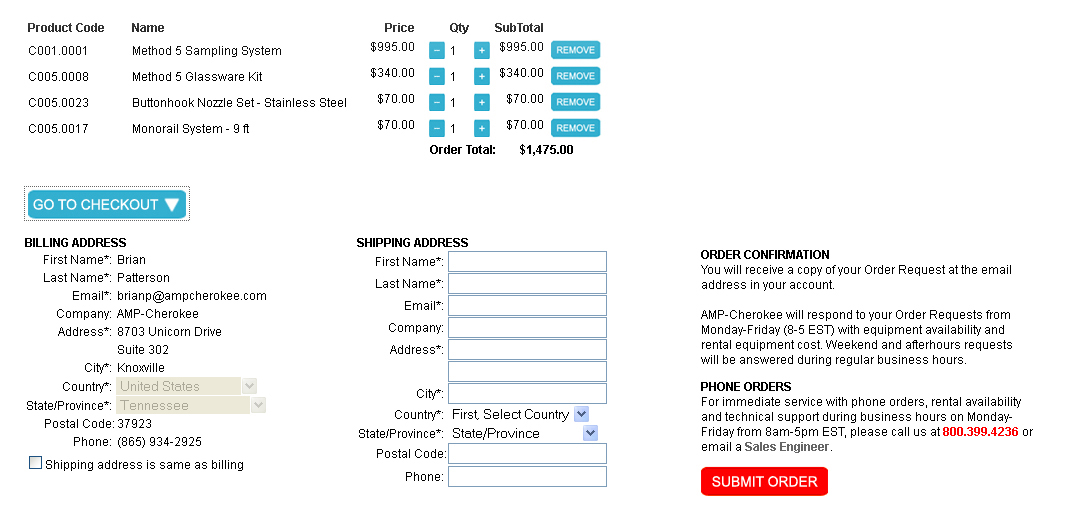 Contact AMP-Cherokee today at 800.399.4236 or via email at sales@ampcherokee.com for a free consultation on your compliance monitoring and process performance requirements.